Our Process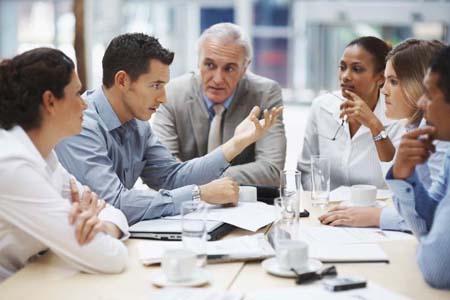 Gravitas Institute leads the healthcare data analysis efforts for the medical and scientific community that are actively involved in chronic conditions, life threatening illness, and brain illness, disease, or injury to develop clinical practice and technology models to combat comorbid disease. We engage Research Partners to participate in cost efficient coalitions of complimentary organizations to identify and prioritize the challenges each of them face in serving the needs of people with co-occurring physical and brain illnesses. These coalitions meet annually with our internal experts, hand-picked research teams, and health information experts to review completed research, best practice, and our research priorities.
Gravitas experts in medicine, biostatistics, and informatics execute the research plans designed by hand-picked, funded multidisciplinary medical research teams. These experts are physician thought leaders with the deep clinical experience necessary to develop customized solutions that enhance workflow, care team support, and patient self-management best practices that will be adopted by their peers. Their expertise, the disease profiles in our shared Data Commons that harness fragmented data into a strong body of medical evidence, and the best practice input received from partner coalitions will help us support policy and provider groups with sound information to make coverage and care decisions.
While competition in healthcare fuels innovation, pathophysiology doesn't change when we cross the street from one provider to the other. The knowledge of disease pathway, differential diagnosis, the response specific people have to specific treatments or interventions, and the interpersonal dynamics that guide patient adherence are the common medical knowledge that clinical practice is based on. Our research supports innovation in medicine and technology using clinical evidence to base development and quality metrics on. Competition does not come from knowledge alone. It is what one does with it that matters.
Build Knowledge
Specialized medical knowledge for a single illness or disease across population health data is not an effective, or efficient, model for managing people with comorbidity. When two disease pathways are involved, scientific input is required. This is why the research is so expensive and has not been a priority for most health providers. Interdisciplinary medicine is also not a course of study in the majority of medical schools, making the knowledge our research brings even more compelling.
Build Coalitions
Gravitas is as dependent on the network of organizations and experts that provide specialized healthcare services as they are to each other. Member groups are organized to strengthen the mission of each organization by bringing them together to uncover the challenges and the best practices that hasten their individual success.
Fund Excellence
Gravitas gratefully recognizes the financial support of the Advisory Board for Leadership Exchange (ABLE), Thought Leaders, Alliances, Affiliates, Brain Trusts, and individual Advocate donors that will support our work. The number of chronic and life threatening conditions that have a high incidence of brain illness comorbidity is as great as the need to reduce its incidence, effect, and the poor health outcomes of it.
Individualize Care
Doctors, patients, providers, and payers are equally burdened by the consequences of untreated, poorly managed, and stigma of brain illness comorbidity in people already burdened with a chronic or life threatening disease. Copays, costs, and the severity of illness spiral upward quickly.  From assessment through patient self-management, customized solutions that can be supported by both technology and capable care teams, is not simply our vision, it's our mission. Our work extends to health consumer research to identify how people make decisions and what their preferences are so that treatments can be matched with personal commitment.