Media Center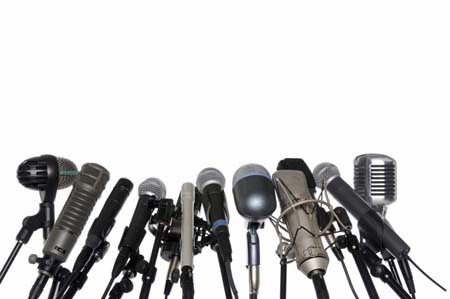 Gravitas Institute is a 501(c)(3) nonprofit medical research center based in Salt Lake City that is developing in-depth, evidence-based comorbidity care profiles for all chronic and life threatening disease that have secondary brain impact that will improve the interdisciplinary care all medical specialists provide to reduce illness, not simply treat its effects. Gravitas works collaboratively with medical specialists and expert organizations to establish the scientific evidence, clinical best practices, treatment guidelines, and bio statistical models for technology system integration to combat the escalation of brain illness, disease, and injury that dramatically impacts the severity of all disease and its recovery.
Our work is focused on the rising and poorly managed brain illnesses that have an established bi-directional interaction with chronic medical conditions such as depression, anxiety, dementia, stroke, traumatic brain injury, and cognitive impairment caused by treatments such as chemotherapy and radiation. The results of our work will help doctors treating chronic and life threatening disease to accurately identify and treat brain health problems early to relieve: the physical and insurance cost burdens of the patient; the doctors inability to reduce the severity or longevity of the conditions they treat because of behavioral or cognitive problems they are not paid to treat, and the spiraling healthcare costs of untreated patients due to the serious shortages of psychiatrists and neurologists to refer patients to.
Technology provides the opportunity to not only finitely understand the multiple physiological systems impacted by illness, it provides the opportunity for: study that improves the safety and efficacy of new drugs; creates the opportunity for adaptable and flexible payment policy that can cover individualized treatments that are proven to reduce incidence, severity, and longevity of illness; and can expand the capacity and capability of doctors to provide comprehensive care services for conditions known to cause other physical problems - saving time and money.
Healthcare 101: Every diagnosis is given a code that determines the treatment the insurance provider will cover. These treatment guidelines are based on a combination of medical guidelines written by either medical associations or Health and Human Services (HHS), mortality and other risk algorithms, and population health pools that are divided across different insurance premium or Centers for Medicare and Medicaid Services (CMS) coverage amounts. Every treatment guideline and the large majority health IT systems, such as decision support, health quality, electronic health record (EHR), and billing are focused on a single ailment. Over 65 percent of the US population has two or more, which is why doctors are frustrated that these policies do not work in the "real world" and why over 75 percent are unhappy with EHR functionality.
Wellness is not simply a condition of our body, it must include the brain. The brain is not only responsible for the function of our heart, lungs, endocrine system, muscle, and our bodies response to illness, it is what we use to make good decisions about them. Isn't it crazy or stupid, to borrow the nomenclature of our social stigma, that policy demands patient engagement to manage health and costs, when over 80% of the US population has a mental or cognitive illness, an injury, or a neurologic disease? Not only are people not thinking clearly, they lack medical literacy, which compounds their problem in co-managing their care with doctors. Neither policy or medical practice will solve this enormous problem until doctors have interdisciplinary medical training, evidence based technology support, and are paid for the services that managing, not just medicating, these conditions require. 
The Role You Play
Media plays a critical role in guiding how the world thinks about itself. The stigma of mental health, simply by its nomenclature, brings to mind century old ignorance that filled newly constructed asylums. It is born from medicine, and stands today, as doctors fear that people will have a time consuming, personal melt-down if the subject is brought up. This avoidance communicates to people that their easily treated medical issue is a personal, dark problem, which tumbles into self-stigma. The same course has begun with dementia and traumatic brain injury. Ignorance breeds fear. Help us call it what it is - brain health.
Healthy Brain. Healthy Nation.
Brain health is the largest problem in medicine. All of it. Over 80 percent of the entire US population, young and old, has a brain illness, disease or injury. The health of the brain has been reserved for neurologists and psychiatrists, leaving tens of millions of people falling through the cracks with undiagnosed, or poorly diagnosed, and untreated mild to moderate conditions that escalate into newsworthy stories. Changing the clinical practices of doctors to include comprehensive, individualized care for the repercussions to brain health requires change in reimbursement policy to include the brain in physical medicine. The cost of the research is too costly for any single organization, so Gravitas is leading a national collaboration. A healthy brain not only manages physical function and recovery from illness, it supports the decisions, innovations, relationships, knowledge, and physical vitality that supports our economy and lifestyle.
Interdisciplinary Medicine
Medical school training includes the study of the body as a whole system, but few teach the interdisciplinary skills needed to consider that knowledge in practice. Technology can support both the knowledge and the utilization of it when it is robust enough to reduce disease incidence, severity, and longevity based on science and medicine.
I Am Heard
With all of the services and products being developed to help health providers adhere to patient engagement policy in the HITECH Act and Obamacare, very few are designed with the patients input or the medical evidence that the 50,000 apps or disease education tools actually work to reduce the burdens of illness. Every person makes decisions and uses technology differently, based on the illness and on their preferences. I Am Heard is an ongoing national health consumer research study that listens to all people, then groups them in small, focused groups so that the interaction between health providers and people will do a better job of matching the proper care to what people are most comfortable with and will follow through on.
Gravitas Help
Our goal is to help the media with background medical information on the comprehensive impact chronic and life threatening disease so that you can look more deeply into the cause, effect, or role the brain plays. Call on us to help provide medical information and contacts with experts.
Media Contact: Jayme Norrie 801.619.0340