Our Leadership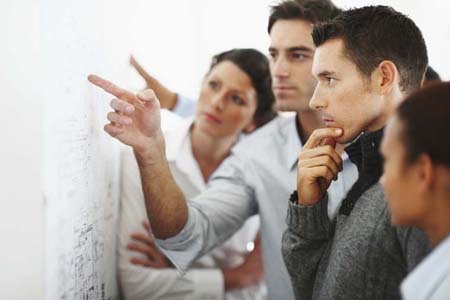 Gravitas leadership is supported and governed by a Board of Directors holding leadership positions in healthcare systems, physician groups, EHR companies, informatics and data analytics companies, neuroscience expert pharmaceutical companies, and insurance providers. The knowledge and governance these members bring to our work is supported by patient advocate, physician and healthcare professional organization, and neuroscience research leaders that act as Board Observers giving them a direct voice into the project priorities and expert research team selection. This provides the multi institutional contributions required to deliver actionable, trusted, and clinically validated solutions.
Gravitas staff are proven leaders in healthcare nonprofit, data, and research administration. Our internal cross-functional teams work directly with our Advisory Board for Leadership Exchange (ABLE), Thought Leaders, Alliances, Affiliates, and Expert Research Teams that are the foundation of our collaborative culture. These Research Partners represent the institutions and organizations working towards the advancement of health quality and longevity.
Gravitas leaders and multi-disciplined collaborators are evaluated by their success in delivering our most pressing objectives:
Remove the stigma associated with mental, cognitive, and brain injury conditions by demonstrating the bi-directional pathophysiology related to chronic and life threatening conditions as a foundational basis for expanding comprehensive disease management practices across all medical specialties in order to minimize the escalation of illness and patient labelling.

Support doctors with clinically relevant information to expand the covered services they are capable of providing for the accurate diagnosis, effective individualized treatment, and care management support to patients who have brain illness comorbidity that directly impact treatment outcomes, adherence to care plans, medical decisions, and healthcare utilization costs.

Empower people to actively participate and manage illness by asking them what information, electronic format, and level of doctor engagement they need that can be matched with treatment plans with specific measures people can monitor and self-management tools that are specific to their multiple illnesses that the doctor that is treating their most pressing health problems can provide.

Identify and validate the underlying data and statistical analysis models that inform illness assessment, treatment plan choice, disease management practice, and patient self-management electronic formats that will inform information technology innovation, development, or purchasing using measureable clinical metrics to support easy-to-use, cost efficient support technologies that expand provider capability and patient engagement.

Establish an affordable model of comorbid condition disease management innovation and development that can be adopted by other areas of medicine in order to alleviate the fiscal and physical burdens of multiple illness.