Research Focus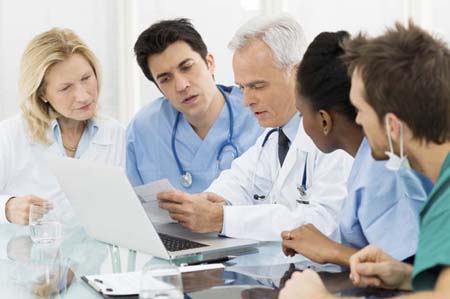 The brain is complex; the more we learn about it, the less we know. But it is not so complex that doctors should not consider the consequences of impacting its health by not identifying conditions that are caused by chronic or life threatening disease, or medications given to people who have a brain injury,or a brain condition being treated, a brain illness, or a neurodegenerative disease. Brain health is as important as heart health. But, the medical stigma that has been engrained from "mental health" or "dementia", has created a dramatic rise in depression, anxiety, severity of brain disease, and poor health for millions of people who get no help, are poorly diagnosed, and receive no clinical management.
Gravitas provides the scientific, medical, fiscal, and patient research that are used to develop clinical practice and technology models that are proven to reduce the severity and longevity of both the primary condition and the secondary, comorbid brain illness for the entire continuum of care. All of our research is done to the rigor necessary to support comorbidity treatment guidelines, evidence based clinical management process and technology models, reimbursement and patient coverage, quality and outcomes metrics, financial risk management, and patient preferences and adherence modelling. Each of these components, necessary for supporting policy change, provide the seamless whole health analysis that small or system wide technology solutions can be developed from that are proven to reduce severity and longevity of comorbid illness.
Gravitas works collaboratively with leading organizations involved in chronic, life threatening, and brain disease health management. We use extensive data analysis on current clinical studies researching specific chronic conditions and brain illness comorbidity that is harmonized using biostatical algorithms to weight diverse studies into a large, national representation of the problem. These disease profiles inform funded teams of thought leaders, gathered across the medical disciplines specializing in both the chronic or life threatening condition, working alongside neurologist, psychiatrists and neuroscientists, to develop health record data analysis study protocols, review results, and develop models of care that will be tested within our Research Partner and other national health systems for accuracy.
The precision and cost of care our medical and consumer health research supports is chiefly determined by the reimbursement allocated for comorbid disease management. Today, specialists are not paid to protect the brain from illness, disease, or biologic response to medications, such as chemotherapy, which drives up overall healthcare costs. New conditions, adverse drug event reversal, additional medical specialists seen to manage more progressed conditions, additional lab and imaging tests, and, potentially, mortality represent tremendous expenditures and risk for providers. Patients are also adversely affected by the additional costs of brain health conditions by not only the additional costs they are to absorb, but the physical burdens of illness or disease. 
Data Commons
Gravitas is amassing high quality scientific, medical, and hospital study data into comprehensive condition or disease profiles and properly weighting algorithms to define strong evidence for high risk populations, patterns of disease and brain disorder trajectory, and well as known outcomes of various drug interventions.
Clinical Assessments
The ability to accurately identify baseline, severity, disease progression, and treatment response using assessments done in electronic check-in devices, in exam rooms, or through patient portal connections holds tremendous long-term value to the doctor and the patient. That is - if they are based in measureable metrics of science that are capable of separating and processing clinically relevant information.
Care and Disease Management Models
Models that leverage the combined information found in science, clinical study, and health processes can provide a measureable and clinically relevant set of treatment standards and pathways doctors can use to support value and evidence based care. These models and the results of our health consumer research will found additional development of electronic solutions that can expand the capacity of office medical personnel to provide disease management.
Patient Group Self-Management Models
The best resource of information for matching people to treatment preferences and self-management or engagement is to ask them. Various technologies have appeal to various people, as do the ability to monitor their condition and report on it. Involving as many people as possible will provide the large population needed to amass strong cohorts within them, so that many patients populations can be well matched to their preferences.