Data Commons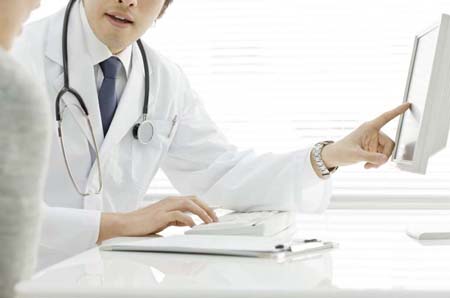 The Data Commons is a collection of studies that focus on chronic and life threatening illness and its consequences to brain health that have been aggregated and analyzed to reflect the results of a large, national clinical study. Initial analytics will focus on uncovering the clinical and patient characteristics that provide the strongest evidence of the problems and their impact in order to support high quality medical practice.  The results will be shared with our partners and expert research teams for evaluation and protocol design for our medical research. Over time, as biomarker, imaging, and genetic information is more robust, the Commons will expand the disease profiles to support clinical responsiveness to new scientific knowledge.
Health record data isn't enough to make meaningful advancements in clinical medicine. The data today reflects the results of treatment based on payer required plans and the outcomes of the population the provider serves. And while this provides the foundation for improving the quality of service, gaps or variations in care, and uncovering high risk patients within a particular provider network, it is not compelling enough evidence to determine whether the standards of care it was founded on are still correct today. This is especially true for patients that are burdened with two or more conditions, especially when one of them involves mental or cognitive health. Brian impact has not been consistently charted, medication for depression and anxiety have not always included the diagnosis code, and the patients journey is often fractured across providers, so the detailed information is not generally available in health records data.
Clinical medicine has always relied on the systematic study of clinical trials, patient record analysis, and the support of well-respected thought leaders in order for providers to adopt, and adapt to, new treatment guidelines and interventions. A compelling body of work has been done by academic and medical Centers of Excellence, Health and Human Services (HHS) agencies, hospitals and clinical practices, private and nonprofit research institutions, and biomedical informatics organizations on brain illness comorbidity and solutions to analyze or manage it. However, individually they are not enough to elucidate needed progress and the cost of large scale studies are cost prohibitive without sharing in its collection and results.
Medical Evidence
The Data Commons provides the volume of medical evidence that is required to determine the best care setting, disease management solutions, and information that should be generated in records based on the specifics of the primary condition and the secondary brain illness.  No matter what care coordination model is adopted, the doctors involved with the patients care should be aware of any diagnosis of the brain that impacts decision making, compliance to care plans, and the choice of medications.
A Leg to Stand On
The question is, who owns the human brain? The answer, based on reimbursement policy and medical expertise, is the psychiatrist or neurologist. Given that there are 25,040 licensed psychiatrists to treat an estimated 45.9 million people in the US with a mental illness every year, or even the 9.3 million diagnosed as "serious" (SHAMA, 2012), that isn't going to work. Neurologists are already in short supply and the16,366 available for the rising populations of dementia, Alzheimer's, Parkinson's, stroke, and other brain disease or injury cannot see every patient who has cognitive disorders, especially the millions who have had chemo or radiation treatment. The Commons will provide the evidence and interdisciplinary education that is needed by specialists, primary care and pediatricians who treat specific chronic and life threatening illness, while our other research initiatives will support a realistic path forward.
Manageable Solutions
The Gravitas Commons provides high quality, well-constructed clinical scenario's using peer-reviewed evidence for specific chronic and life threatening illness and the corresponding brain illness that impacts it. Current large-scale studies requesting only primary care or pediatrics to manage the problem, may overlook patients with chronic and life threatening illness that primarily see specialists who can provide early identification and resolution, also improving the recovery to the primary illness. No matter how the problem is managed, evidence based on specific primary conditions makes the decision more clinically manageable. 
Click to Enlarge